Apprenticeships & Traineeship Services
Apprenticeships & Traineeships
Earn while you learn with an apprenticeship or traineeship in construction!
The Australian economy is built on skilled tradespeople who specialise in construction, but have you ever wondered how to make your start in construction? Well, the answer is in an apprenticeship or traineeship.
Apprenticeships and traineeships are a fantastic way to earn while you learn and gain a world of exposure with endless opportunities. While some may opt for further tertiary studies, some of the most successful Australians have built their empire through their trades.
While traineeships and apprenticeships are often categorised together, they vary slightly in terms of what they offer. 
An apprenticeship or traineeship is an opportunity to combine workplace learning with qualified training allowing you to advance your skills, and with opportunities across Australia consistently growing, your apprenticeship or traineeship with Skill Hire will open a world of doors, further your education AND earn you money in the process.
While our apprenticeships focus more so on blue collar based trades, we have the ability to provide white collar traineeships across the nation, so for those seeking careers outside of a construction site, a traineeship with Skill Hire means your gaining real workplace experience in an industry of your choice. Our traineeships act as a vocational based pathway into a number of professional careers that expose you to real world working scenarios, quality support and earning potential throughout.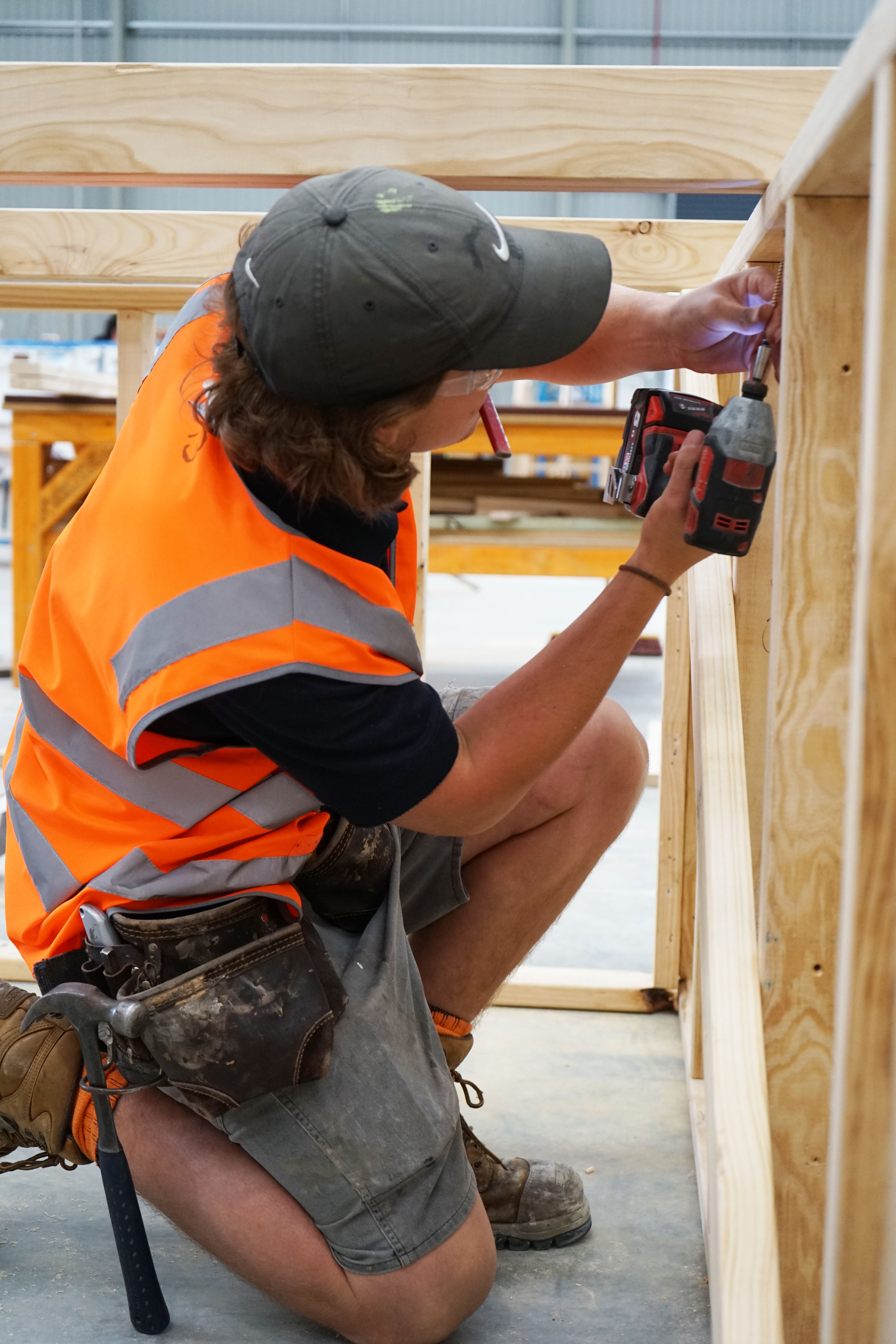 Benefits of Group Training
The benefits of an apprenticeship or traineeship are endless, not only are you receiving specialised training and services to find your way to success, you are working towards building a great career!
To break it down, here are 5 reasons why you should consider an apprenticeship or traineeship:
You are nationally recognised
Individual Support Throughout
While you might think you can go it alone, the first years of your apprenticeship or traineeship are when you're most unsure of your choice, your skills or about your place in the team. That's why we place all apprentices with a dedicated field officer, ensuring that when you have a question, or when you need advice, you're never far from a helping hand.

Learn more about how to start your career with Skill Hire
K
Skill Hire really helped me to see that I can accomplish something if I set my mind to it and I completed my course 2 months prior to the completion date. Cheers guys!
M
Skill Hire are helpful and professional. Nicola was attentive to all my needs. Their timesheets systems were a breeze and always update us with messages. Thanks Skill Hire
Skill Hire
has received a fantastic
3.3

/

5
star rating

from
26 Clients

on Google
. A huge thank you to our wonderful clients!