Apprenticeships & Traineeship
Group Training
Earn while you learn with an apprenticeship or traineeship in construction!
Apprenticeships and traineeships are an excellent way to work while completing training towards a nationally recognised qualification that will lead to endless opportunities. While some may opt for further tertiary studies, some of the most successful Australians have roots in the trade industry.
Apprenticeships and traineeships are available to anyone of working age so, if you are a school leaver, someone re-entering the workforce or even a mature-aged person wanting to make a career change, this is an excellent pathway to start a career in trades.
What is the Difference Between an Apprenticeship and a Traineeship?
While apprenticeships and traineeships in Perth are often categorised together, they vary slightly in terms of what they offer:
APPRENTICESHIPS
Apprenticeships in Perth are usually three to four years in duration and cover skilled trade areas such as construction and building, engineering and metal fabrication, automotive and mechanical, electrical and other specialisations like landscaping, hospitality and cookery and hairdressing. You can complete the program on full-time or part-time basis or even while you are still in school (certain industries only). The structured nature of apprenticeships give you the opportunity to receive both on the job and off the job training, each with its own benefits. Upon successful completion of an apprenticeship, you will be recognized as a qualified tradesperson.
TRAINEESHIPS
While our apprenticeships focus more so on blue collar based trades, we have the ability to provide white collar traineeships across the nation, so for those seeking careers outside of a construction site, a traineeship with Skill Hire means your gaining real workplace experience in an industry of your choice. Our traineeships act as a vocational based pathway into a number of professional careers that expose you to real world working scenarios, quality support and earning potential throughout.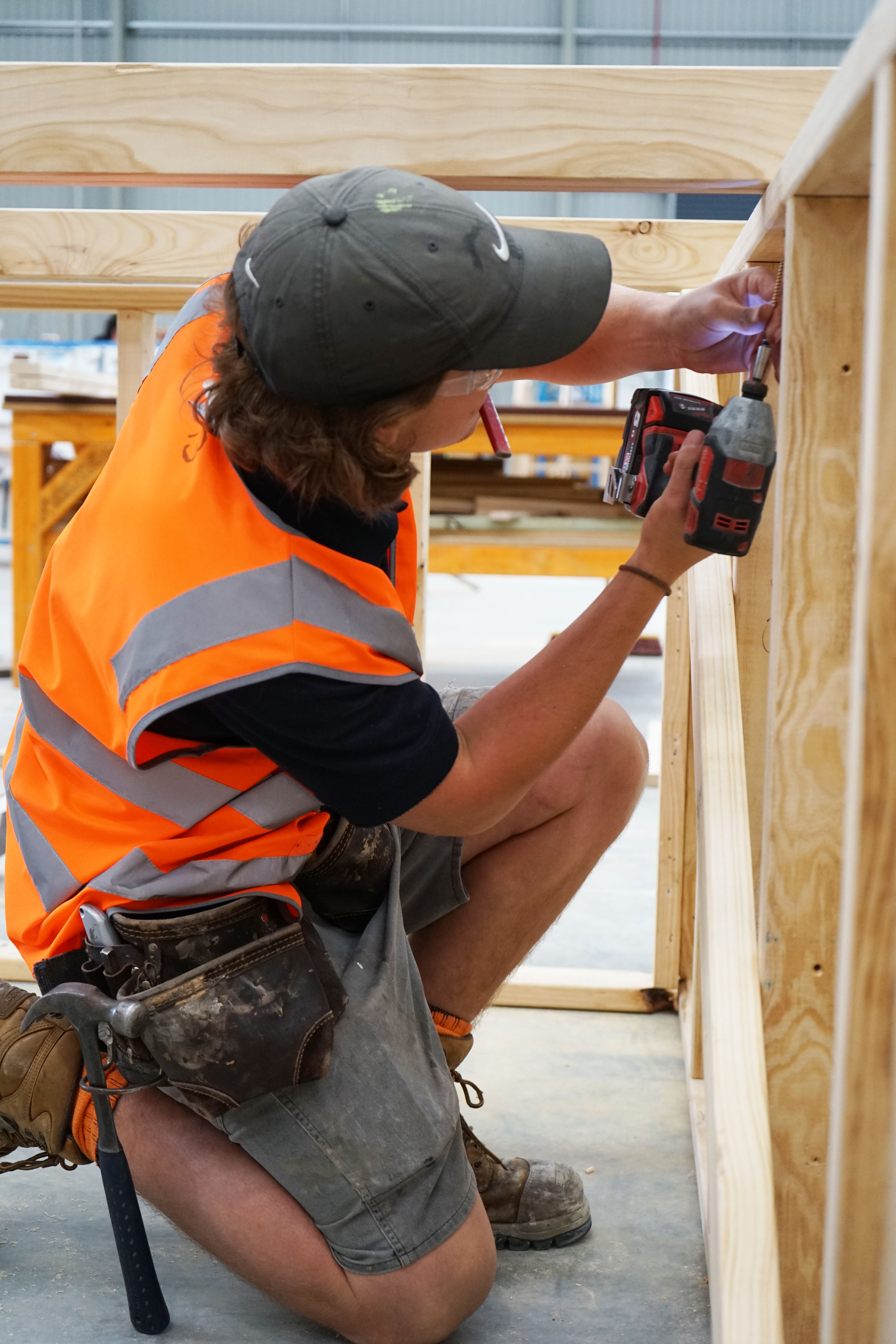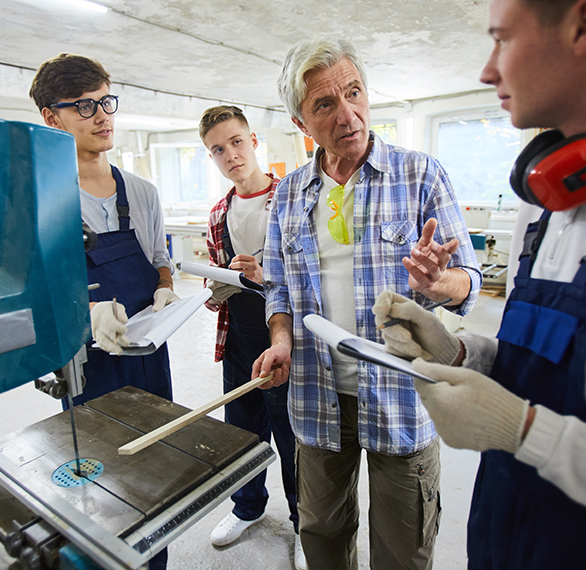 SCHOOL-BASED TRAINEESHIPS
If you are a senior secondary student, you can undertake a school-based apprenticeship or traineeship while completing the Western Australian Certificate of Education (WACE). Under a school-based traineeship, you will be recognised as both a full-time student and a part-time employee earning wages for the hours worked. Generally, students will attend school 4 days a week and work for their employer one day a week. During school holidays, you will have the option of working extra hours to earn extra income.
Eligibility Requirements for an Apprenticeship or Traineeship in WA

APPRENTICESHIPS
Australian citizenship, Permanent Residency, New Zealand Citizenship or holder of an appropriate visa.
You are of school leaving age or at least 15 years old with written approval from the Department of Education and Training to take up an apprenticeship.
Employers are not eligible to take up an apprenticeship in their own business.
TRAINEESHIPS

Australian citizenship, Permanent Residency, New Zealand Citizenship or holder of an appropriate visa.

Minimum employment of 15 to 20 hours a week (based on qualification eligibility criteria).
You are of school leaving age or at least 15 years old with written approval from the Department of Education and Training to take up a traineeship.
SCHOOL-BASED TRAINEESHIPS
Be a full-time senior secondary school student in Years 10, 11 or 12.
Be offered and enter into a Training Contract with an employer.
Have an agreement with your school to undertake school-based training.
Have the competencies achieved in the apprenticeship or traineeship included in the Western Australian certificate of Education (WACE).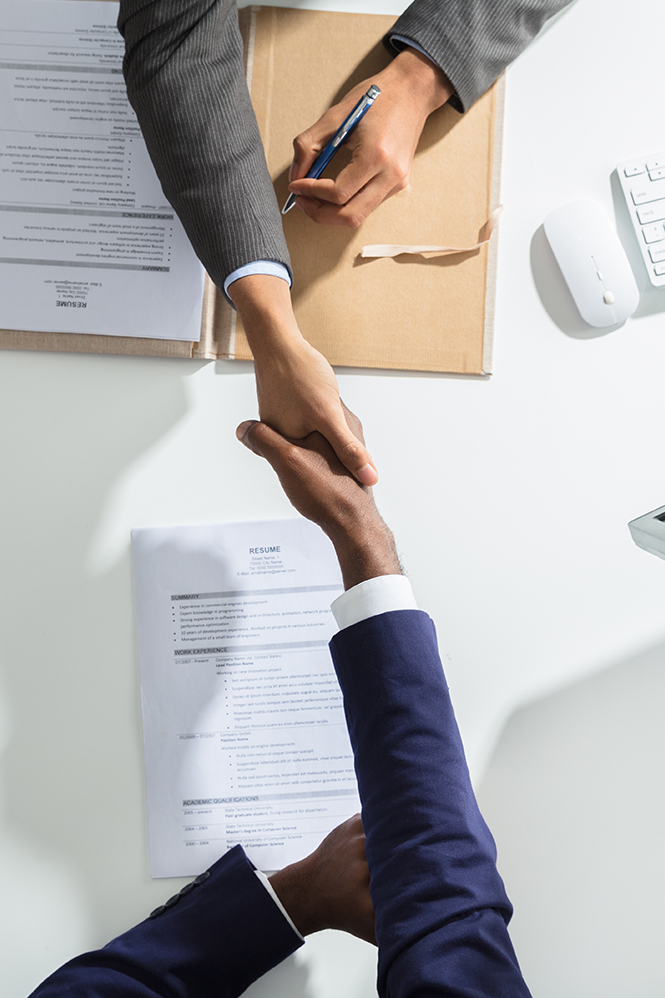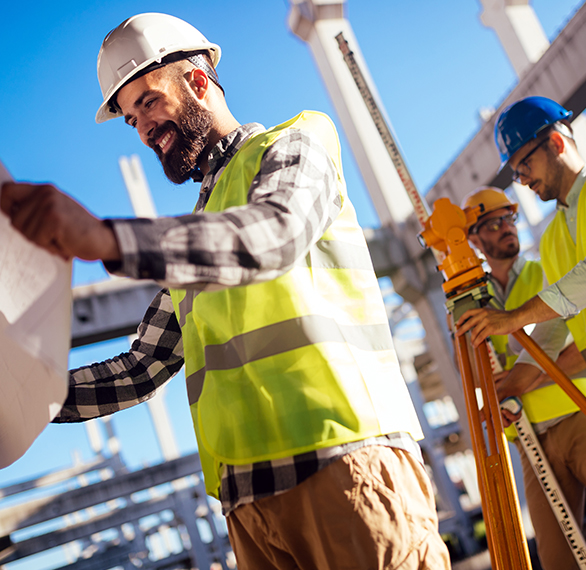 Group Training Organisations
Besides being a registered training organisation and a recruitment company, Skill Hire is also a Group Training Organisation (GTO). As a GTO, we employ apprentices and trainees under a training contract and find host employers to enrich the apprenticeship / traineeship experience and fulfil course requirements. If you are placed with a large business, you are likely to be rotated in a variety of roles, which will ultimately broaden your skillset. On the other hand, a small to medium sized business will have the capacity to provide you one-on-one training.
Benefits of an Apprenticeship or
Traineeship
The benefits of an apprenticeship or traineeship are endless. Here are 5 reasons why you should consider an apprenticeship or traineeship.
You earn while you learn
Unlike tertiary studies where you don't get paid to learn, Australian apprenticeships and traineeships will pay you to study and work.

You get real experience
You will gain valuable work experience and be exposed to different working environments. Furthermore, you will be taught by and work alongside qualified tradespeople who are up to date on the latest skills and techniques.
You are nationally recognized
When you finish your apprenticeship or traineeship, you will receive a nationally recognised qualification that is honoured anywhere in Australia and open doors for you.
Complete training at your own pace
Since apprenticeships and traineeships can be completed full-time or part-time. Training is competency-based so, complete your training faster if you reach the required skill level faster.
You can start while you are in school
A school-based apprenticeship or traineeship will give you a head start on future training before you even graduate. Completing Year 12 will not only make you attractive to employers but also increase your job opportunities.
How do I Improve My Chances of Getting an Apprenticeship or Traineeship?
One of the best ways of increasing your chances of getting an apprenticeship or traineeship in Perth is to undertake a pre-apprenticeship course or study vocational subjects in Years 10, 11 and 12. Skill Hire offers pre-apprenticeships in Certificate II: Building and Construction with specialisations in Carpentry and Joinery and Bricklaying / Blocklaying. To be eligible for a pre-apprenticeship course, you do not have to be employed. Remember, pre-apprenticeship courses are a great way to:
Get a competitive edge when applying for an apprenticeship after you finish school
Get your foot in the door by establishing contacts in your chosen trade, which may ultimately help you secure employment in the future

For more information on pre-apprenticeships, click here.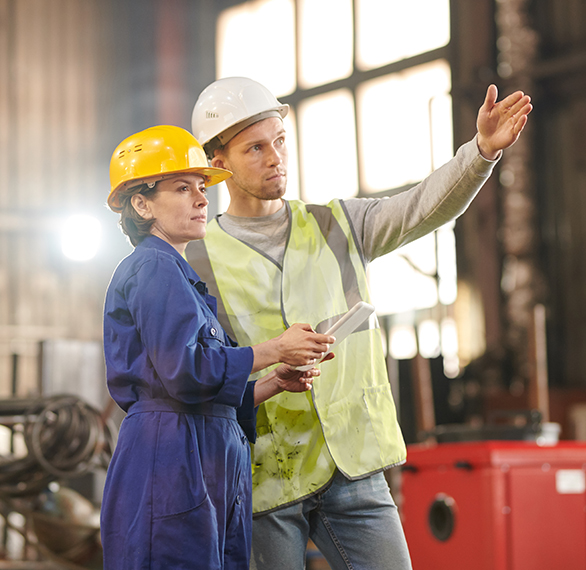 Learn more about how to start your career with Skill Hire
K
Skill Hire really helped me to see that I can accomplish something if I set my mind to it and I completed my course 2 months prior to the completion date. Cheers guys!
M
Skill Hire are helpful and professional. Nicola was attentive to all my needs. Their timesheets systems were a breeze and always update us with messages. Thanks Skill Hire
S
I just wanted to thank Skill Hire's EST Trainers. Nathan is the absolute best trainer I've ever had privilege to meet by a WIDE margin and I appreciate everything done for all of us. I'm ecstatic about the internship opportunity.
G
Not only did Skill Hire respond quickly to our urgent need, your team took the time to understand our organization and our needs. The people sent to help out were outstanding and their ability to rapidly adapt to our workplace eased our burden during what was a very challenging few months.
P
My son has thoroughly enjoyed the Construction Pathways course. He spent the last 18 months being home schooled and not socializing with anyone so to see him eager to get up and leave the house every day still blows my mind. Simon, thank you for your understanding and taking extra care with my son.
J
I wanted to say a big thank you to Skill Hire and the team, especially Wayne for such an amazing experience for our students. All of our students were thoroughly engaged with the course and learned many valuable skills.