Starting your Apprenticeship

Interested in an apprenticeship or traineeship but not sure where to begin?
There's a lot of pressure on school students to figure out what comes next, but here at Skill Hire we understand how daunting it can be to make a start in a new career. That's why our team works to provide a personalised approach to career development. 
If an apprenticeship or traineeship is something which has sparked your interest, here are a few tips from the team at Skill Hire about how to choose what's right for you. 
"I want to start an apprenticeship, but where do I start?"
1. Discuss
There are hundreds of choices when it comes to choosing which career path you want to follow, but before you make a start you need to consider what best works with your interests. If you are still at school, you can talk to a VET coordinator, or access free advice through our career consultants.
2. Prepare
Before you commence any apprenticeship or traineeship, you will need to have a resume. It doesn't need to be extensive, but it needs to have the essentials, such as your; contact details, school achievements, work experience,  interests, skills and goals. This is your first impression, so make it count by showing us who you are!
3. Act
Get in touch with us and send through your resume, this is where we'll learn about what you're interested in and how we can help, after that, one of our team will get in touch with you and discuss the next steps.
4. Interview
Congratulations! You've snagged yourself an interview. We'll get in touch with you and arrange a time to meet. This is when we will get to know you more, learn what interests you and most of all, how we can help you.
5. Work Experience
Choosing a career path is a big decision, and it shouldn't be made without understanding it completely. That's why we organise for you to receive real world work experience. As part of our services, we will be able to get you on site and get a taste of what working life will be like in your chosen specialisation. If you decide its not for you, you can try your hand at another until you find the trade for you.
6. Sign Up and Commencement
After you've decided that you enjoy doing the work, our team will help you complete the necessary paperwork and get you signed up and underway in completing your apprentice or traineeship! 
7. Get ready for takeoff!
This is what you've been working towards! Get excited for the new adventure.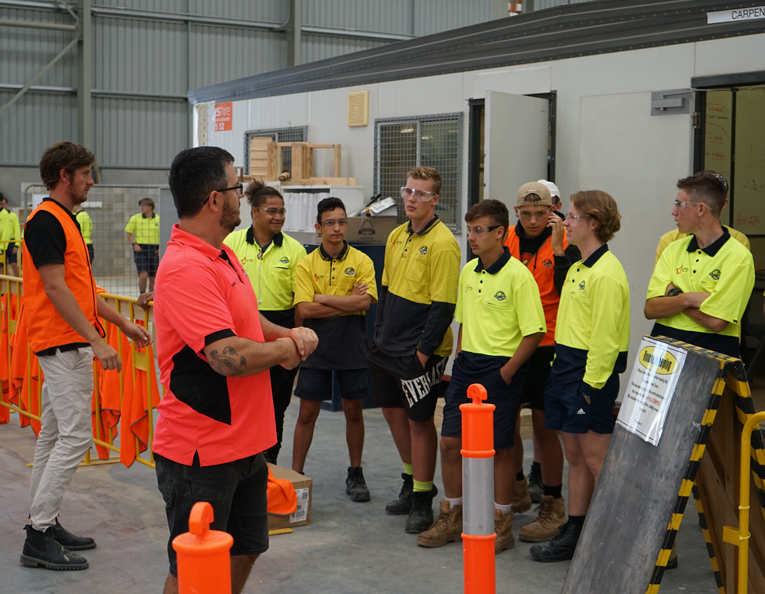 Ready to make a start?
There aren't any entry requirements for an Apprenticeship or Traineeship, so as long as you're of legal working age and want to get in touch with our team, contact us using the button below.
[gravityform-modal form_id="4″]
K
Skill Hire really helped me to see that I can accomplish something if I set my mind to it and I completed my course 2 months prior to the completion date. Cheers guys!
M
Skill Hire are helpful and professional. Nicola was attentive to all my needs. Their timesheets systems were a breeze and always update us with messages. Thanks Skill Hire
Skill Hire
has received a fantastic
3.3

/

5
star rating

from
26 Clients

on Google
. A huge thank you to our wonderful clients!