Long term stakeholder of Skill Hire, Construction Training Fund (CTF) have introduced a new training opportunity for 200 year 11 students in Western Australia, that are interested in a future construction career. CTF are working with six Registered Training organisations (RTO'S) throughout Perth to deliver a scholarship program. Skill Hire RTO have been lucky to be one of the six RTO's chosen to endorse the scholarship program for year 11 students.
Skill Hire will deliver the qualification 52824WA Certificate II in Building and construction (Pathway-Trades), in two trade areas carpentry & joinery and bricklaying/blocklaying which students can complete as part of their WACE throughout years 11 and 12. The other RTO's will deliver alternative pathways such as business pathway's and plumbing.
The scholarship is a new training pathway for students, that comes at no cost to the successful scholar or the school. Interested students had to apply through their Vet Coordinators, expressing their interest in the particular trade area.
Applicants have then being shortlisted by the RTO in which they were referred to, interviews conducted and if successful have recently attended information sessions.
Skill Hire will deliver the program to scholars in three locations commencing Friday 9 February at:
Forrestfield
Balcatta
Eaton
The scholarship program is designed to train an elite group of like minded students with a real interest in their chosen pathway, which will then lead into a future career pathway, providing employers with trainees and apprentices that will be first choice following successful completion of a scholarship program. Scholars will be delivered a program that over two years, not only consists of accredited training but will also give students access to alternative practical projects, work experience, regular mentoring, career advice and meetings with employers, along with being provided with all safety clothing and a branded uniform.
This program provides scholars with the skills and experience required to forge a future career in the industry whilst obtaining the support of industry throughout their training program.
We are excited and proud to have been chosen as one of the first RTO's to deliver such an elite program.
Join Our Mailing List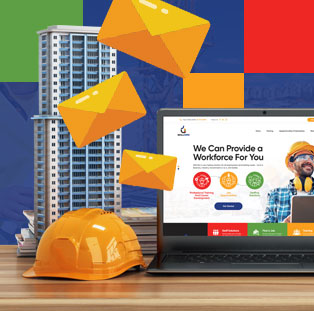 K
Skill Hire really helped me to see that I can accomplish something if I set my mind to it and I completed my course 2 months prior to the completion date. Cheers guys!
M
Skill Hire are helpful and professional. Nicola was attentive to all my needs. Their timesheets systems were a breeze and always update us with messages. Thanks Skill Hire
S
I just wanted to thank Skill Hire's EST Trainers. Nathan is the absolute best trainer I've ever had privilege to meet by a WIDE margin and I appreciate everything done for all of us. I'm ecstatic about the internship opportunity.
G
Not only did Skill Hire respond quickly to our urgent need, your team took the time to understand our organization and our needs. The people sent to help out were outstanding and their ability to rapidly adapt to our workplace eased our burden during what was a very challenging few months.
P
My son has thoroughly enjoyed the Construction Pathways course and it's hard for someone who doesn't really know him to see just how much this course has changed him. He spent the last 18 months being home schooled and not socializing with anyone so to see him eager to get up and leave the house every day still blows my mind. His insomnia has got so much better his appetite is back and I finally feel like my boy is coming back to his old self. He has sever anxiety and depression so it's always going to be an on going battle for him in his future but this course has shown him that things can change and can improve for him. Simon, thank you for your understanding and taking extra care with my son. You certainly make an awesome and inspiring trainer for young adults.
Skill Hire has received a fantastic 3.3/5 star rating

from
26 Clients on Google
. A huge thank you to our wonderful clients!