The safe use of power tools
Being taught the correct way to use a power tool is a liberating experience. Before cutting down the overhanging tree branch in the Ernabella church area our job seekers completed the chainsaw safety operation check whilst wearing correct PPE.
In Amata after a storm blew through which knocked over a tree into the school's play area, job seekers went through a chainsaw safety meeting before they began to clear the area. Cleaning up this damage made sure the children of Amata could play safely again in this particular area.
The planning of projects
Understanding the components to a project ensures all the stages are performed safely. In Ernabella components of the upgrade around the Pukatja store included site preparation, boxing up the concrete area, mixing and pouring cement, then levelling and screeding the concrete area.
Indulkana CDP participants worked in partnership with our staff to correctly prepare the site for their additional church shelter, pegging out the site then enclosing it with temporary fencing to keep it safe so there was no access until the work was completed. Holes were bored using the bobcat and auger, then after the structure was erected and concreted into the ground the site works were cleared away with the ground being levelled.
Focus on recycling rather than rubbish
The Amata community members have developed a strong focus on recycling bottles and cans with our CDP participants engaging in regular collections around the community. We are inspired by the enormous pride people living in Amata are feeling by keeping their own community tidy.
Maintenance of trailers
CDP participants in multiple communities recently took part in the maintenance of their trailers to ensure they are safe to use.  Repairs included new brace supports and frames, repair of wheel bearings, damaged panels and suspensions.
A safety tool box meeting preceded each working day, will all participants wearing correct PPE and ensuring areas were safe before proceeding.
Safety when manufacturing
Cattle yard panel manufacturing has resumed with safety a big focus.
This activity moved from one community to another which involved new participants, who are experienced welders, but new to this project. To make sure the new manufacturing area was safe all safety procedures were engaged with the new equipment.
Tool box meetings
Participants in Amata are exposed to a toolbox meeting at the start of each day's work. The Tjurma Art Centre renovations activity has seen the development of plumbing, hand tool usage and painting skills. TAFE SA educational sessions have included food safety as a topic which means kitchen safety, especially using knives and other potentially dangerous equipment as well as safe food handling is learnt, understood and followed with close attention.
As you can see from these examples, safety is always ongoing and top of mind before our activities are planned.
Join Our Mailing List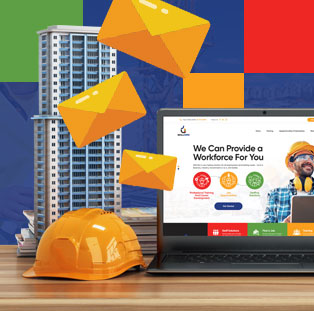 K
Skill Hire really helped me to see that I can accomplish something if I set my mind to it and I completed my course 2 months prior to the completion date. Cheers guys!
M
Skill Hire are helpful and professional. Nicola was attentive to all my needs. Their timesheets systems were a breeze and always update us with messages. Thanks Skill Hire
S
I just wanted to thank Skill Hire's EST Trainers. Nathan is the absolute best trainer I've ever had privilege to meet by a WIDE margin and I appreciate everything done for all of us. I'm ecstatic about the internship opportunity.
G
Not only did Skill Hire respond quickly to our urgent need, your team took the time to understand our organization and our needs. The people sent to help out were outstanding and their ability to rapidly adapt to our workplace eased our burden during what was a very challenging few months.
P
My son has thoroughly enjoyed the Construction Pathways course and it's hard for someone who doesn't really know him to see just how much this course has changed him. He spent the last 18 months being home schooled and not socializing with anyone so to see him eager to get up and leave the house every day still blows my mind. His insomnia has got so much better his appetite is back and I finally feel like my boy is coming back to his old self. He has sever anxiety and depression so it's always going to be an on going battle for him in his future but this course has shown him that things can change and can improve for him. Simon, thank you for your understanding and taking extra care with my son. You certainly make an awesome and inspiring trainer for young adults.
Skill Hire has received a fantastic 3.3/5 star rating

from
26 Clients on Google
. A huge thank you to our wonderful clients!