Last month, Skill Hire staff organised a Community Day in Indulkana which involved sports and activities for children, instruments and a stage for bands to play music and a BBQ dinner. The day was run by staff from Skill Hire with assistance from the SANFL and Woodville-West Torrens Eagles Football Club players and staff members.
The day provided an opportunity for the community to get together as well as continue to build the relationship between the Eagles, Skill Hire and the community. The FNWSL football season was due to kick off the following day with a double header in Indulkana so there was a bit of a buzz around the area.
Vicky, Emma, Peter and David from Skill Hire provided food and drinks for everyone near the stage. As the afternoon went on more and more of the local men began to filter through and play music.
Shelby from the SANFL Indigenous Program took the younger girls to play netball at Indulkana School while Luke Powell, Matthew Goldsworthy, Paul Stewart and Jared Petrenko from the Eagles took the younger males for a kick of the football down at the Indulkana Oval. With the football season about to start, the guys were certainly up and about.
With the inflatable goals and bouncing castle up for most of the day, the kids looked to be having loads of fun and showed plenty of acrobatic and football skills.
To close out the evening, everyone was able to tuck into sausages and bread after what had been a great day of engaging the people in the community.
The following day the Community Day organisers from Skill Hire and the Eagles headed back to Indulkana to watch the beginning of the FNWSL football. We felt that the response and interaction from the kids and Indulkana football team on this day were a great indication that the community day was a success.
Join Our Mailing List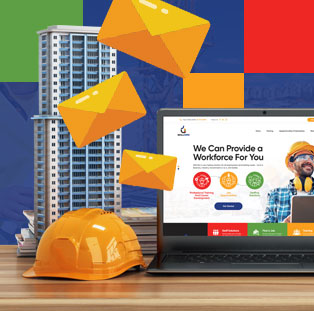 K
Skill Hire really helped me to see that I can accomplish something if I set my mind to it and I completed my course 2 months prior to the completion date. Cheers guys!
M
Skill Hire are helpful and professional. Nicola was attentive to all my needs. Their timesheets systems were a breeze and always update us with messages. Thanks Skill Hire
S
I just wanted to thank Skill Hire's EST Trainers. Nathan is the absolute best trainer I've ever had privilege to meet by a WIDE margin and I appreciate everything done for all of us. I'm ecstatic about the internship opportunity.
G
Not only did Skill Hire respond quickly to our urgent need, your team took the time to understand our organization and our needs. The people sent to help out were outstanding and their ability to rapidly adapt to our workplace eased our burden during what was a very challenging few months.
P
My son has thoroughly enjoyed the Construction Pathways course and it's hard for someone who doesn't really know him to see just how much this course has changed him. He spent the last 18 months being home schooled and not socializing with anyone so to see him eager to get up and leave the house every day still blows my mind. His insomnia has got so much better his appetite is back and I finally feel like my boy is coming back to his old self. He has sever anxiety and depression so it's always going to be an on going battle for him in his future but this course has shown him that things can change and can improve for him. Simon, thank you for your understanding and taking extra care with my son. You certainly make an awesome and inspiring trainer for young adults.
Skill Hire has received a fantastic 3.3/5 star rating

from
26 Clients on Google
. A huge thank you to our wonderful clients!