Our recruitment team along with our RTO and the Wirrpanda Foundation have been busy setting up and running participation courses offering a foot in the industry to a group of keen Aboriginal candidates looking to gain work experience and a career in construction.
Our last participation course, saw five candidates through to completion of their Certificate II in General Construction and recently, we were pleased to offer two of the candidates long-term, full time employment opportunities.
McKay Drilling, one of our Perth labour hire clients, are committed to open new opportunities to Indigenous candidates. Both Kevin Hall and Resbit Miller have commenced with McKay within the capacity of driller offsiders with a career path mapped out to transition into drilling traineeships upon successfully completing six months of employment. They have the opportunity to work FIFO, gain an array of new tickets including their HR licenses to set them up for a career in the mines.
Both Kevin and Jack showed exceptional commitment and dedication throughout their 12 weeks of training, without missing a day. Our recruitment staff and the Foundation supported the guys through a vigorous on-boarding of a three step interview process, pre-employment medicals and pre-employment check.
The guys undertook their first full week of training and will look to complete their first swing soon.
Our second course is now well underway as the current group of seven reach week eight of training and we continue to engage with new employers looking to close the gap between Indigenous and non Indigenous employees.
Success stories like these, really show a perfect example of our various business streams working collaboratively to tailor, consult and facilitate our clients' requirements and showcase how our partnership with the Wirrpanda Foundation has enabled us to progress with our vision to increase Indigenous engagement and offer sustainable employment opportunities to Aboriginal and Torres Strait Island candidates within the industries we work in.
Jarrad Oakley Nicholls, Employment Program Manager at the Foundation said "It has been a great pleasure working with Skill Hire as I think they have embraced and become a leader in creating training and employment opportunities for the Aboriginal & Torres Strait Islander job seekers. Skill Hire's staff are passionate about making a difference within our community and go above and beyond to support job seekers to either up skill or gain meaningful employment. I look forward to many more years of our partnership."
Join Our Mailing List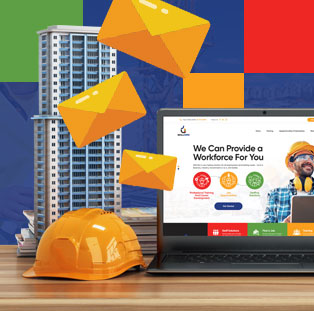 K
Skill Hire really helped me to see that I can accomplish something if I set my mind to it and I completed my course 2 months prior to the completion date. Cheers guys!
M
Skill Hire are helpful and professional. Nicola was attentive to all my needs. Their timesheets systems were a breeze and always update us with messages. Thanks Skill Hire
S
I just wanted to thank Skill Hire's EST Trainers. Nathan is the absolute best trainer I've ever had privilege to meet by a WIDE margin and I appreciate everything done for all of us. I'm ecstatic about the internship opportunity.
G
Not only did Skill Hire respond quickly to our urgent need, your team took the time to understand our organization and our needs. The people sent to help out were outstanding and their ability to rapidly adapt to our workplace eased our burden during what was a very challenging few months.
P
My son has thoroughly enjoyed the Construction Pathways course and it's hard for someone who doesn't really know him to see just how much this course has changed him. He spent the last 18 months being home schooled and not socializing with anyone so to see him eager to get up and leave the house every day still blows my mind. His insomnia has got so much better his appetite is back and I finally feel like my boy is coming back to his old self. He has sever anxiety and depression so it's always going to be an on going battle for him in his future but this course has shown him that things can change and can improve for him. Simon, thank you for your understanding and taking extra care with my son. You certainly make an awesome and inspiring trainer for young adults.
Skill Hire has received a fantastic 3.3/5 star rating

from
26 Clients on Google
. A huge thank you to our wonderful clients!