As an employer, you will be familiar with the word 'training', but why should you spend money and resources on training your staff? 
Surprise surprise, training your staff can sufficiently improve business performance, profit and staff morale. Did you know that 7 out of 10 people say that training and development opportunities influence their decision to stay with a company? Employees who receive the necessary training gain a greater understanding of their job responsibilities and are therefore more able to perform their job i.e. decreased staff turnover.
Let's discuss some of the other benefits below:
Increased job satisfaction and morale among employees
Investing time, money and resources in training makes your employees feel valued. Employees who feel appreciated and challenged through training opportunities are more likely to feel satisfied towards their job, increasing the overall morale!
Increased employee motivation
When employees understand their job, it builds their confidence! And with increased confidence, your employees will perform better.
Increased efficiencies in processes, resulting in financial gain
Studies have shown that productivity increases when a company invests in training. With an increased efficiency, tasks are completed more successfully, improving the company's turnover.
Increased capacity to adopt new technologies and methods
If the training program addresses an employees weaknesses and strengthens, it will ensure that everyone is on the same page! This means that all your employees will share similar skills and knowledge, making it easier to adopt any changes within the company such as new technologies or methods.
Increased innovation in strategies and products
Training can trigger ideas that an employee never thought of before. Learning new things could encourage more creativity and innovation!
Reduced employee turnover
A valued and challenged employee will be more engaged and less likely to leave the company. Even though initial costs in training might seem pricey, it will be worth it when your recruitment costs decrease.
Other financial benefits to employers through traineeships and apprenticeships

payroll tax exemption (under $100K)
New worker funding – state & commonwealth funding
Stakeholder Funding (CTF & ABBTF)
Have we convinced you to train your staff?
Skill Hire offers customised training and skill development for your workforce! No matter the type of company or size, we can find a training program that suits your business needs! Our trade qualified trainers will provide accredited quality training that is industry focused and meets the needs of your employees, working closely with you to provide efficient, flexible training!
Visit our 'Training' section on our website to find an option that suits you!
Join Our Mailing List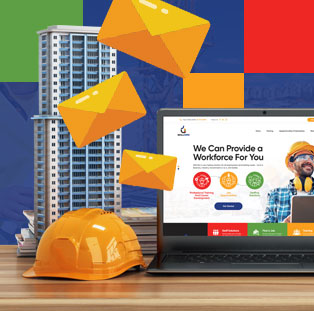 K
Skill Hire really helped me to see that I can accomplish something if I set my mind to it and I completed my course 2 months prior to the completion date. Cheers guys!
M
Skill Hire are helpful and professional. Nicola was attentive to all my needs. Their timesheets systems were a breeze and always update us with messages. Thanks Skill Hire
S
I just wanted to thank Skill Hire's EST Trainers. Nathan is the absolute best trainer I've ever had privilege to meet by a WIDE margin and I appreciate everything done for all of us. I'm ecstatic about the internship opportunity.
G
Not only did Skill Hire respond quickly to our urgent need, your team took the time to understand our organization and our needs. The people sent to help out were outstanding and their ability to rapidly adapt to our workplace eased our burden during what was a very challenging few months.
P
My son has thoroughly enjoyed the Construction Pathways course and it's hard for someone who doesn't really know him to see just how much this course has changed him. He spent the last 18 months being home schooled and not socializing with anyone so to see him eager to get up and leave the house every day still blows my mind. His insomnia has got so much better his appetite is back and I finally feel like my boy is coming back to his old self. He has sever anxiety and depression so it's always going to be an on going battle for him in his future but this course has shown him that things can change and can improve for him. Simon, thank you for your understanding and taking extra care with my son. You certainly make an awesome and inspiring trainer for young adults.
Skill Hire has received a fantastic 3.3/5 star rating

from
26 Clients on Google
. A huge thank you to our wonderful clients!