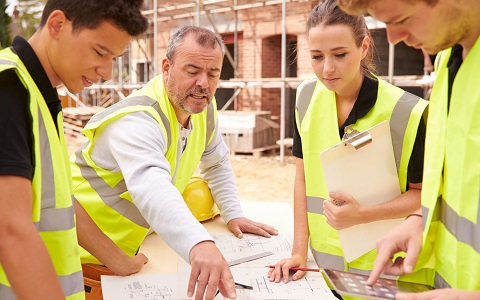 How to choose the apprenticeship that's right for you
What are apprenticeships?
An apprenticeship is your gateway to success… As corny as it sounds, it's true! Apprenticeships come in many shapes and sizes, whether you want to be a bricklayer, electrician or even a cabinet maker, the options are endless. An apprenticeship is one of the most successful ways of combining training and employment in a way that leads to your qualification. An apprenticeship allows you to mingle with likeminded individuals, have access to qualified tradesmen as mentors, complete on-the-job training and get paid for it! When completing an apprenticeship you are given access to both apprenticeship training and apprenticeship services, which will ensure you feel supported throughout your apprenticeship.
What benefits are in them?
The benefits of an apprenticeship are endless, not only are you receiving apprenticeship training and apprenticeship services to find your way to success, you are discovering your true worth!
To break it down simpler, below are 5 reasons why YOU should consider an apprenticeship:
Yes you read it right, the Government and your employer pays for your apprenticeship so you have no debt and you are earning a wage whilst you learn all of the tricks of the trade.
Gain real world experience
When completing an apprenticeship you have access to on-the-job training with a qualified tradie. There's no sitting inside all day, you're out on the worksite, completing hands on jobs.
Improve your employability
Once completing an apprenticeship you become immediately employable, straight away, no passing go, no collecting 200 dollars. You can make a wage as soon as you're finished! Whether you want to start your own business or work under someone, the option is yours to make.
When you complete an apprenticeship you have earnt yourself a nationally recognised qualification. You can work all over Australia, wherever your heart desires!
There are hundreds of apprenticeships available, it entirely depends on what tickles your fancy! Having such a broad choice ensures that you are able find your groove and make your own success!
How can you apply for one?
Are you considering an apprenticeship? You are required to sign a training contract to help you hit the ground running and ensure that you are your employer are on the same page with a formal training agreement over the duration of your apprenticeship. After this is signed you are off! For further details, Skill Hire is the place to start, get in contact with our ever so helpful, Group Training team!