Community Services
CHC32015 Certificate III in Community Services
Students interested in launching a career in the rapidly growing community services industry can learn in an online setting to learn alongside other commitments.
Interested in a career in community services?
If you are passionate about delivering services that will help improve an individual's quality of life and you are able to think on your feet, managing multifaceted work tasks within a high paced environment, then this qualification could kick start your career.
You will be provided with the necessary skills and knowledge enabling you to deliver a high quality of care within a modern, ever-changing care environment.
Some of the areas of focus include self-care and self- reflection techniques that enable learners to improve their own quality of living, whereby improving the lives of those who will be eventually be paying for their future services, the use of effective communication techniques and following safe work practices and working with aged care, youth, disability and mental health (depending on elective selections).
Chat to our friendly training team to get started!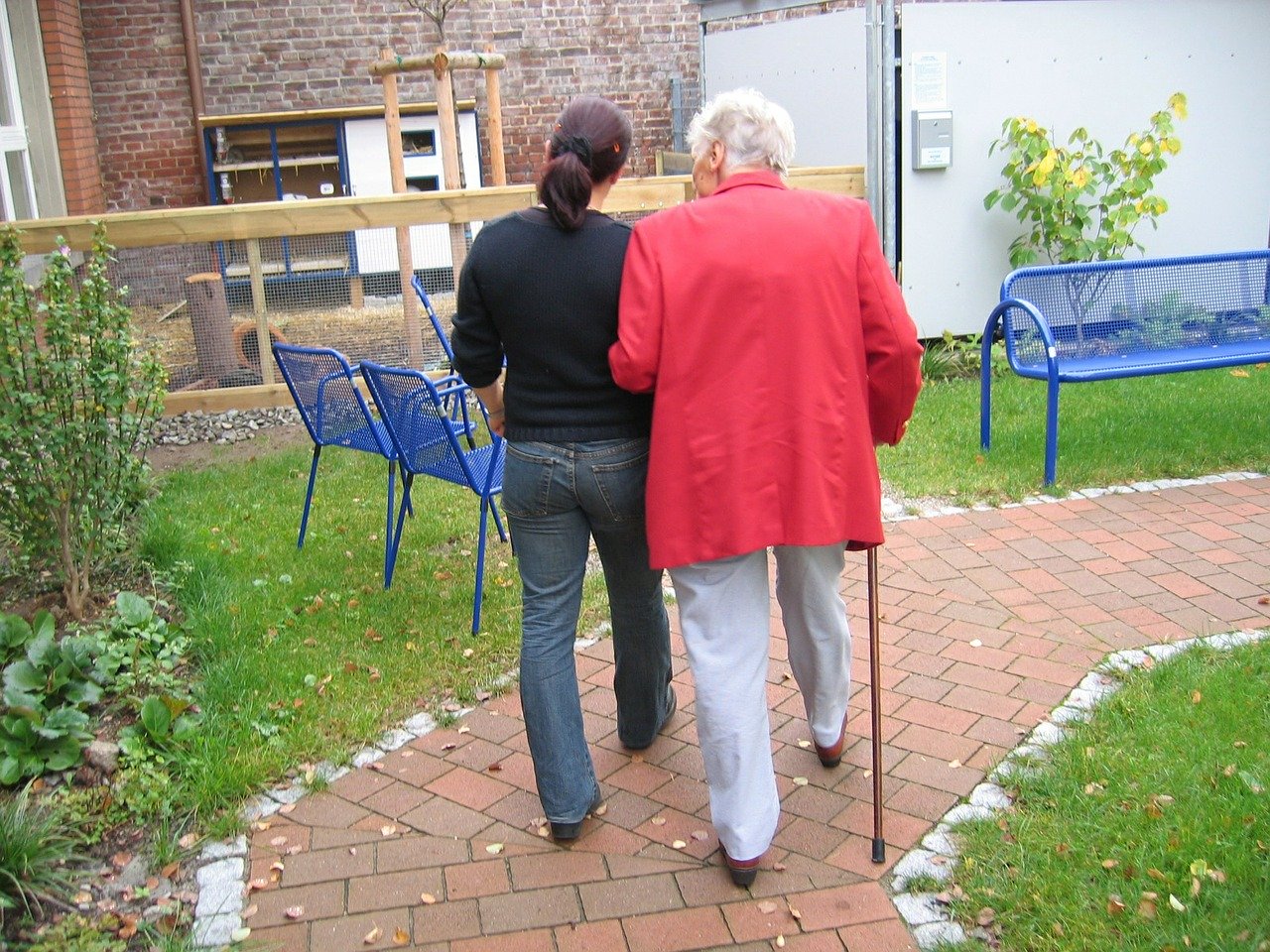 Career pathways and industry outlook
Students who undertake a Certificate III in Community Services can work towards jobs as Personal Care Workers, Personal Carers or Team Leaders within a Support Provider. Students are predominantly employed in the Aged Care or Disability sectors. These sectors have been highlighted as some of the largest sectors expected to grow within the Australian economy.
Employing over 1.1 million Australians across the country, workers within the Health and Community Services sector are pinned as high growth areas of over the next five years.

Course summary and student information
Upon completion of this qualification, students are qualified to work in both the aged care and disability sectors.
Course Code
CHC32015
Qualification
Certificate III in Community Services
Nationally Recognised?
Yes
Duration
The enrolment period is 12 months where students can work at their own pace.
Time
Student can start at any time.
Delivery
This course is delivered through blended online, face to face workshops and work placement.
Units of Competency
| Unit Code | Unit Title |
| --- | --- |
| CHCCCS016 | Respond to client needs |
| CHCCOM005 | Communicate and work in health or community services |
| CHCDIV001 | Work with diverse people |
| HLTWHS002 | Follow safe work practices for direct client care |
| HLTWHS006 | Manage personal stressors in the work environment |
Ageing, Advocacy and Mental Health Elective Selection
| Unit Code | Unit Title |
| --- | --- |
| CHCAGE001 | Facilitate the empowerment of older people |
| CHCCOM001 | Provide first point of contact |
| CHCCCS011 | Meet personal support needs |
| CHCADV001 | Facilitate the interests and rights of clients |
| CHCMHS001 | Work with people with mental health issues |
| CHCMHS007 | Work effectively in trauma informed care |
| CHCLEG001 | Work legally and ethically |
OR
Youth, Mental Health and First Aid Elective Selection
| Unit Code | Unit Title |
| --- | --- |
| CHCYTH001 | Engage respectfully with young people |
| CHCCOM001 | Provide first point of contact |
| HLTAID003 | Provide first aid |
| CHCADV001 | Facilitate the interests and rights of clients |
| CHCMHS001 | Work with people with mental health issues |
| CHCMHS007 | Work effectively in trauma informed care |
| CHCLEG001 | Work legally and ethically |
What support will you receive?
Prior to enrolment;
All learners complete an online learner needs assessment, this allows us to identify your individual needs.
During the course;
You will receive regular calls from your trainer & assessor. Additionally, after completing the theory online, you will be expected to come and participate in 2-4 workshops of 1-2 days to put theory into practice prior to your industry experience. The RTO will also provide you with placement support.
During work experience;
Once you have completed all the theory and practical workshops you will undertake 80-160 hours of industry experience (depending on your unit selection). During work experience, your trainer will visit on a minimum of three occasions to observe you putting your skills into action. This is recorded through your industry placement logbook.
"Please note during the COVID-19 Pandemic, Skill Hire has adjusted training and assessment to abide by the ongoing government requirements for social distancing. As such, many face to face classes have been adjusted to online zoom classes, along with one on one zoom support, phone support and limited face to face practical training sessions. For more information, please speak with a Skill Hire representative."
How to Enrol
While the enrolment process can vary from student to student, accredited courses require the following to be completed or provided at time of enrolment: Skill Hire registration form, Language Literacy and Numeracy assessment, USI information and fees and charges agreed upon.
Entry Requirements
There are no entry requirements for this qualification, however you will be expected to be able to; access the online learning portal via an internet connection, access a customer service environment, access Microsoft Office, understand and communicate the English language and complete a pre-commencement assessment.
Recognition of Prior Learning
A Recognition of Prior Learning (RPL) Assessment tests your formal and in-formal learning to determine the extent to which you have achieved required learning outcomes, competency outcomes, or standards, for entry to this qualification. An RPL is available to all students by consulting our administrative staff.
Payment Options
While each student is different, some of our popular payment options include payment plans, direct debit payments, employer invoicing options and payment in full prior to commencement. In circumstances of financial hardship, at the discretion of Skill Hire, our RTO may completely waive fees for eligible candidates.
Take a look at some of our other Apprenticeship articles:
Other popular apprenticeships at Skill Hire:
Carpentry & Joinery Apprenticeships
Plumbing Apprenticeships
Wall & Ceiling Fixer Apprenticeships
K
Skill Hire really helped me to see that I can accomplish something if I set my mind to it and I completed my course 2 months prior to the completion date. Cheers guys!
M
Skill Hire are helpful and professional. Nicola was attentive to all my needs. Their timesheets systems were a breeze and always update us with messages. Thanks Skill Hire
S
I just wanted to thank Skill Hire's EST Trainers. Nathan is the absolute best trainer I've ever had privilege to meet by a WIDE margin and I appreciate everything done for all of us. I'm ecstatic about the internship opportunity.
G
Not only did Skill Hire respond quickly to our urgent need, your team took the time to understand our organization and our needs. The people sent to help out were outstanding and their ability to rapidly adapt to our workplace eased our burden during what was a very challenging few months.
P
My son has thoroughly enjoyed the Construction Pathways course. He spent the last 18 months being home schooled and not socializing with anyone so to see him eager to get up and leave the house every day still blows my mind. Simon, thank you for your understanding and taking extra care with my son.
J
I wanted to say a big thank you to Skill Hire and the team, especially Wayne for such an amazing experience for our students. All of our students were thoroughly engaged with the course and learned many valuable skills.