Boilermakers - Ongoing 2/1 Roster
ABOUT US:
Skill Hire are one of Australia's premier employment and training providers specialising in an array of different business and employment services solutions including training and labour hire
THE ROLE:
Skill Hire are working in conjunction with a leading maintenance client who are looking for Boilermakers to join their team. We can consider trades people who are looking to get their foot in the door into the mining industry.
On offer are competitive pay rates, with superannuation paid on all hours. This is a 2/1 roster, working 11.5 hours per day, temp to perm for the right candidates (you will go onto the clients' books as a fulltime employee!). you will be required to work a week of days and a week of nights.
REQUIREMENTS:
Boilermaking Trade Certificate
Working at Height & Confined Space
EWP is highly desirable
Drivers Licence
WHATS ON OFFER?
Industry leading pay
Immediate start
Ongoing roster
HOW TO APPLY:
Short listing is commencing immediately, please upload your resume and APPLY NOW, or contact our recruitment team directly on 9376 2800.
We welcome and encourage women, people of Aboriginal and Torres Strait Islander descent and people from diverse backgrounds to apply.
Join Our Mailing List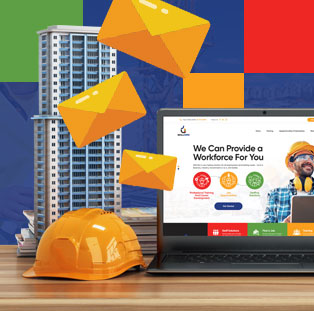 [contact-form-7 404 "Not Found"]
K
Skill Hire really helped me to see that I can accomplish something if I set my mind to it and I completed my course 2 months prior to the completion date. Cheers guys!
M
Skill Hire are helpful and professional. Nicola was attentive to all my needs. Their timesheets systems were a breeze and always update us with messages. Thanks Skill Hire
S
I just wanted to thank Skill Hire's EST Trainers. Nathan is the absolute best trainer I've ever had privilege to meet by a WIDE margin and I appreciate everything done for all of us. I'm ecstatic about the internship opportunity.
G
Not only did Skill Hire respond quickly to our urgent need, your team took the time to understand our organization and our needs. The people sent to help out were outstanding and their ability to rapidly adapt to our workplace eased our burden during what was a very challenging few months.
P
My son has thoroughly enjoyed the Construction Pathways course. He spent the last 18 months being home schooled and not socializing with anyone so to see him eager to get up and leave the house every day still blows my mind. Simon, thank you for your understanding and taking extra care with my son.
J
I wanted to say a big thank you to Skill Hire and the team, especially Wayne for such an amazing experience for our students. All of our students were thoroughly engaged with the course and learned many valuable skills.