Plastering Apprenticeship Perth
Wages paid weekly - competitive hourly rate + penalties + site allowance
We pay your TAFE fees, supplied uniforms and PPE and will mentor & support you
Opportunities located in Osborne Park & CBD!

About you:

Have a driver's licence
Hold a White-Card
Be fully Vaccinated
You can pass a Pre-Employment Medical Exam, which includes a Drug and Alcohol Screen.

What you will be doing as an Apprentice Plasterer:
Measure, mark and cut plasterboard and other materials to secure them to walls, ceilings and battens
Work with pre-cast cornices, panel moldings, ceiling centres and other plaster fittings
Plumbing and straightening corners, angles and wall and ceiling surfaces
Apply and finish acoustic, insulating and fireproofing materials
Keeping the work site tidy.
Maintain a safe working environment
Bring good vibes and support your fellow teammates.


Perks and benefits:
Assistance with obtaining required tickets and licenses
Competitive hourly rate + penalties + site allowance
Free Membership to Master Builders Association
Up to 12% off HBF Health,
Plus a $2000 voucher at completion to put towards a Diploma in Building & Construction
Gain exposure to all facets of Commercial Construction
PPE Supplied
Work alongside experienced tradesmen
About Skill Hire:
Skill Hire are currently helping over 250 school leavers and mature aged trades people to complete their trades in a variety of industries. From manufacturing, to building and construction, mechanics, administration and everything in between.

With a host network of more than 50 small and tier 1 companies, we are sure to be able to best match you according to your goals and ambitions.
If you are ready to take a step towards an apprenticeship, please hit "Apply" below
Join Our Mailing List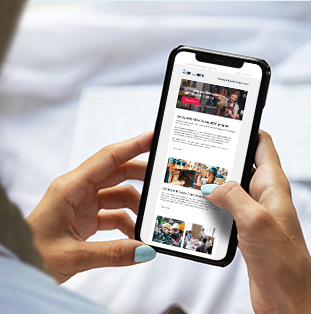 K
Skill Hire really helped me to see that I can accomplish something if I set my mind to it and I completed my course 2 months prior to the completion date. Cheers guys!
M
Skill Hire are helpful and professional. Nicola was attentive to all my needs. Their timesheets systems were a breeze and always update us with messages. Thanks Skill Hire
S
I just wanted to thank Skill Hire's EST Trainers. Nathan is the absolute best trainer I've ever had privilege to meet by a WIDE margin and I appreciate everything done for all of us. I'm ecstatic about the internship opportunity.
G
Not only did Skill Hire respond quickly to our urgent need, your team took the time to understand our organization and our needs. The people sent to help out were outstanding and their ability to rapidly adapt to our workplace eased our burden during what was a very challenging few months.
P
My son has thoroughly enjoyed the Construction Pathways course. He spent the last 18 months being home schooled and not socializing with anyone so to see him eager to get up and leave the house every day still blows my mind. Simon, thank you for your understanding and taking extra care with my son.
J
I wanted to say a big thank you to Skill Hire and the team, especially Wayne for such an amazing experience for our students. All of our students were thoroughly engaged with the course and learned many valuable skills.