Plumbing Apprenticeship
Skill Hire currently as a full-time Plumbing Apprenitceship opportunity avaliable in Geraldton.
As a Plumbing Apprentice you will enter a formal training contract and undertake a nationall recognised qualification, completing your Apprenticeship as a Qualified Plumber and Gas Fitter. You will spend your time working and at TAFE, to develop the practical skills and knowledge to assemble, install and repair water, gas, sewerage and drainage systems, lay pipes and install severices such as showers, sinks, paths, toilets and the fixtures that enable their operation. You will carry out matineance, new build and renovation work as well as routine servicing and emergency works.


Apprentices earn award pay rates, acurre annual leave and sick leave, receive weekly pay-runs, uniform and PPE supplied, TAFE fee reimbursement (upon sucessful completion) and the support you and your host employer need to sucessfuly complete your apprenticeship.


ü Your working days will be Monday-Friday, and you may be required to work away or over weekends, as required by your host employer
ü You will be passionate about taking the first step in your career as a Plumber, and committed to all aspects of your apprenticeship, including work, TAFE and extra studies or training
ü You will be able to follow instructions and directions, confidnetly ask questions and easily adapt to a variant workload and industry
ü You will have high standards of hygeine, cleanlieness and presentation of both yourself and work place/work site
ü You will be living in the Greater-Geraldton region, and have your own transport to and from work each day with a minimum C-Class drivers licence
ü You will have completed a minimum of Year 10, within the last two years (Minimum C-Grades, across all subjects)
ü You will be able to pass pre-employment medical, including drug and alcohol testing
ü Certificate II Plumbing (Pre-Apprenticeship) is highly desirable
To apply: Email your resume and cover letter to amieatkinson@skillhire.com.au or apply via SEEK

Note: Due high volume of applicants, only shortlisted candidates will be contacted for an interview.
Join Our Mailing List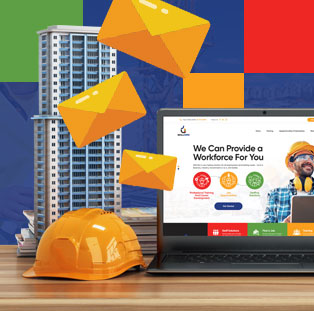 K
Skill Hire really helped me to see that I can accomplish something if I set my mind to it and I completed my course 2 months prior to the completion date. Cheers guys!
M
Skill Hire are helpful and professional. Nicola was attentive to all my needs. Their timesheets systems were a breeze and always update us with messages. Thanks Skill Hire
S
I just wanted to thank Skill Hire's EST Trainers. Nathan is the absolute best trainer I've ever had privilege to meet by a WIDE margin and I appreciate everything done for all of us. I'm ecstatic about the internship opportunity.
G
Not only did Skill Hire respond quickly to our urgent need, your team took the time to understand our organization and our needs. The people sent to help out were outstanding and their ability to rapidly adapt to our workplace eased our burden during what was a very challenging few months.
P
My son has thoroughly enjoyed the Construction Pathways course. He spent the last 18 months being home schooled and not socializing with anyone so to see him eager to get up and leave the house every day still blows my mind. Simon, thank you for your understanding and taking extra care with my son.
J
I wanted to say a big thank you to Skill Hire and the team, especially Wayne for such an amazing experience for our students. All of our students were thoroughly engaged with the course and learned many valuable skills.
Skill Hire has received a fantastic 3.3/5 star rating

from
26 Clients on Google
. A huge thank you to our wonderful clients!