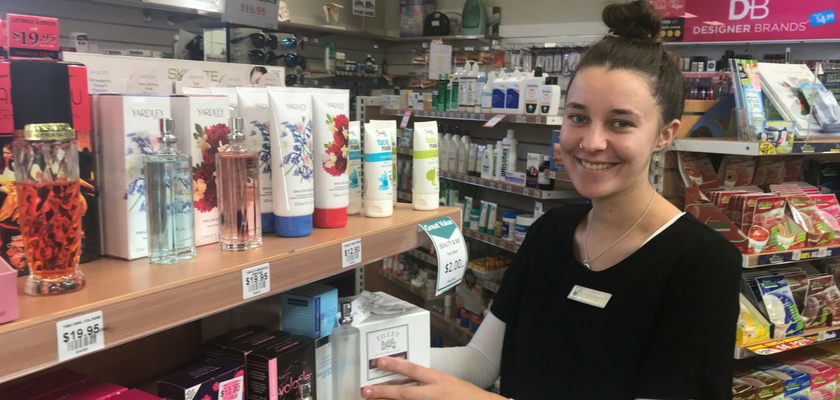 Shenae's prescription for employment
Shenae is well on her way to securing employment as she completes a 12 week internship with Usher Compounding Pharmacy.
Shenae is a 19-year-old job seeker who has been registered with the Skill Hire jobactive team in Bunbury and recently completed her Employability Skills Training.
She informed her employment consultant that she would be interested in a customer service type employment environment. It was suggested possibly an internship might be the path to follow, as her work experience was limited.
Usher Compounding Pharmacy owner Mr Warren Cargill requested information about internships.
After a meeting between Skill Hire and Warren and his wife Raylene, Shenae was introduced to them and offered the internship.
Mr Cargill had this to say about Shenae "We are very pleased with Shenae's progress. She fits in well with other staff, is popular with regular customers and has been very reliable."
Employability Skill Trainer Karina added "It has been an absolute pleasure to work with Shenae and watch her grow and blossom from her training to her new opportunity for employment."
Shenae is now undertaking a 12 week internship and hoping to be offered ongoing employment at its conclusion. There may also be an opportunity for her to complete a Certificate III in Community Pharmacy. A wage subsidy of $10,000 is available for the pharmacy to employ Shenae.
Shenae is a shining example of how Employability Skills Training and internships work.