Business Leadership Training
Leadership is a part of life, whether it is leading yourself as an individual, leading groups of people or executive leadership of an organisation, the world moves forward as a result of individuals leading change. Here at Skill Hire we recognise the importance of providing leadership training to complement and further refine the existing skill set that is unique to each individual.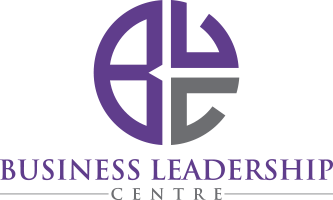 As part of Skill Hire Leadership Training, we deliver both face to face and online training with an emphasis on providing a first class learner support experience ensuring you get the most from your training.
Get in touch with Skill Hire to reach your full potential.
The best leaders are the best learners, the more time invested in learning results in more successful leadership, the diploma of leadership and management helps transition into positions of leadership with all the skills you need to succeed.
This course covers everything you need to know about managing other people and making a business run smoothly. For those with a technical background, this will assist in making the transition into a leadership position easier, in learning how to assume personal responsibility while managing leadership, guidance and support to others, you will be able to reach your full potential as a qualified leader.

(Diploma of Leadership and Management) 
Having qualifications doesn't necessarily require you to have been a university graduate, some of the best learners perform their best while learning in the role.
A Traineeship allows you to gain nationally recognised qualifications whilst being employed, not only will you have the chance to build on your specialities but you'll earn an income while doing it. Whether you are leaving school, seeking a career change or re-entering the workforce and don't know what's next, Skill Hire will provide comprehensive support as you complete your studies.

(Cert III or Cert IV in Customer Engagement, Cert IV in Business Administration, Cert IV in Work, Health and Safety)
Our Business Leadership Centre prides itself on helping individuals discover natural abilities and competencies, as such our carefully selected facilitators have the ability to deliver non accredited training designed to help individuals better handle professional life.
There are a number of courses on offer, any of which can be combined into a tailored made package to suit your goals.

Conflict resolution
Effective communication
Emotional intelligence
Experienced supervising

Negotiation skills
Project management
Safety for Supervisors
Successful presentations
The Business Leadership Centre (BLC) is a trading name of Skill Hire and listed in the training.gov.au website as a trading name.