Accredited Barista Training
A career in hospitality can be one of the most adventurous careers going, if you want to build skills that are transferrable no matter where you go, our hospitality training courses will help set the foundations. 
With growing tourism and hospitality industries, and an expected increase in demand for waiters, bar attendants and baristas in coming years, there's no better time to get the qualifications you need to break into the market. 
Employers are constantly seeking skilled talent that can hit the ground running, and join their teams with a fundamental knowledge of what it takes in the hospitality industry. 
Held in our purpose built training cafe, you will participate in interactive practical modules, aimed at giving you hands on experience. 
If you'd like to learn more about our Cafe Ready hospitality course, or want to organise a group booking, contact us directly using the button below.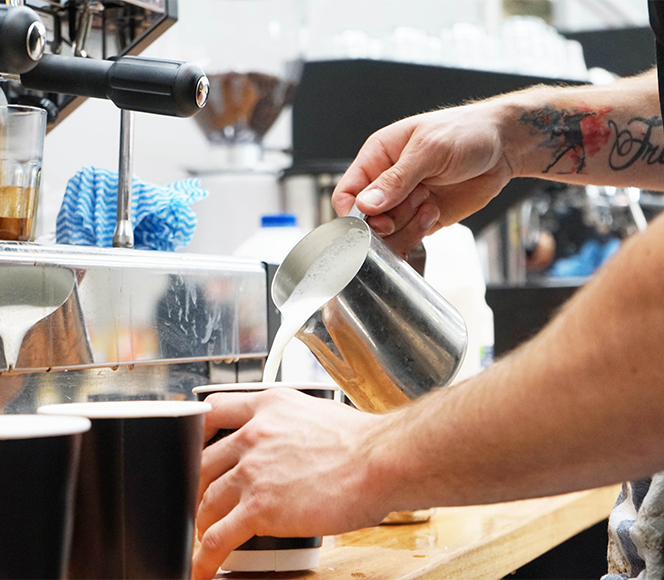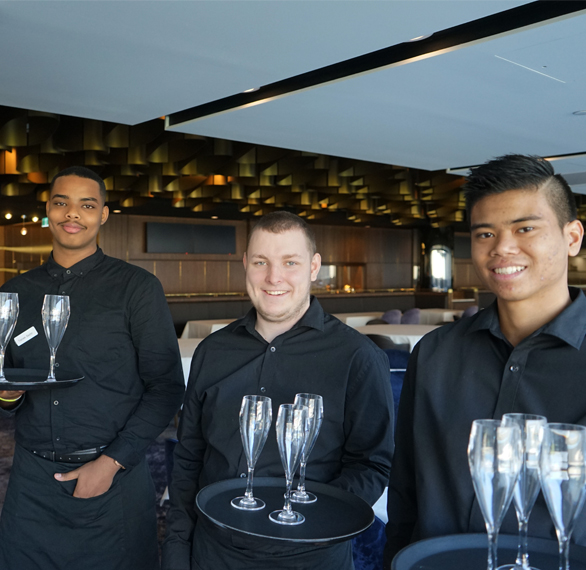 Course Structure
Held in our purpose built training cafe, you will participate in the following units:
SITXFSA001 – Use hygienic practices for food safety
SITHFAB005 – Prepare and serve Espresso coffee
The courses are delivered between Tuesday and Thursday from 8:30am until 3:30pm over 3 days. Participants must be at least 15 years of age.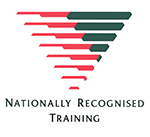 What you'll learn
Throughout the duration of this course, you can expect to learn:
 Hygeine and safe food practices
Preparing espresso based drinks
Serving customers and customer service skills
Workplace communication skills
Safe cleaning procedures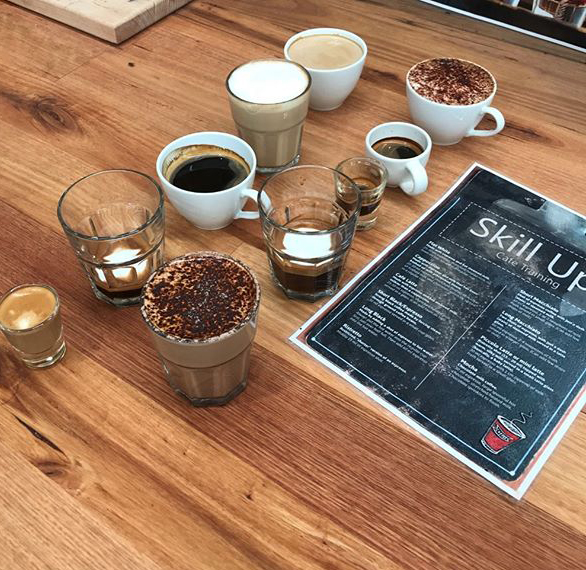 K
Skill Hire really helped me to see that I can accomplish something if I set my mind to it and I completed my course 2 months prior to the completion date. Cheers guys!
M
Skill Hire are helpful and professional. Nicola was attentive to all my needs. Their timesheets systems were a breeze and always update us with messages. Thanks Skill Hire
Skill Hire
has received a fantastic
3.3

/

5
star rating

from
26 Clients

on Google
. A huge thank you to our wonderful clients!